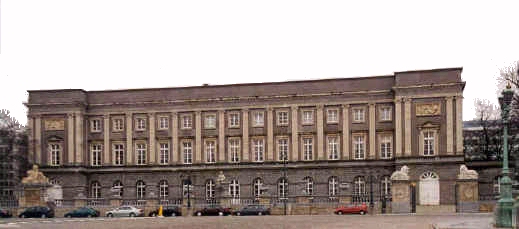 KONINKLIJKE VLAAMSE ACADEMIE VAN BELGIE VOOR WETENSCHAPPEN EN KUNSTEN
THE ROYAL FLEMISH ACADEMY OF BELGIUM FOR SCIENCE AND THE ARTS





Academy Contact Forum "Coding Theory and Cryptography VI"

Friday, October 2, 2015, Brussels, Belgium



It will be held in Brussels at the Paleis der AcademiŽn, Hertogsstraat 1, B-1000 Brussel.

This sixth contact forum continues the tradition started in 2005 to give young and established researchers the possibility to present current research topics on coding theory and cryptography, and to establish new scientific contacts.



9u30-10u: Welcome coffee.

10u-10u45: Daniele Bartoli (Ghent University, Belgium): Functional codes over finite fields. (abstract)

10u55-11u40: Fréderik Vercauteren (KU Leuven, Belgium): Bitcoin.

11u40-12u10: Coffee.

12u10-12u55: Wouter Castryck (Ghent University, Belgium): The twin prime conjecture: history and recent developments.

12u55-14u: Lunch.

14u-14u45: Tanja Lange (Eindhoven University of Technology, The Netherlands): Post-quantum cryptography.

14u55-15u40: Kai-Uwe Schmidt (Otto-von-Guericke University, Magdeburg, Germany): Hyperovals in PG(2,q), q even. (abstract)

15u40-16u10: Coffee.

16u10-16u55: Elena Andreeva (KU Leuven, Belgium): The CAESAR competition for authenticated encryption algorithms.

17u05-17u50: Fernando Pérez-González (University of Vigo, Spain): Adversarial signal processing. (abstract)




There is no registration fee.
Please, register before September 25, 2015 by sending an e-mail with your name and affiliation.

For further information, please, contact one of the organizers:





---