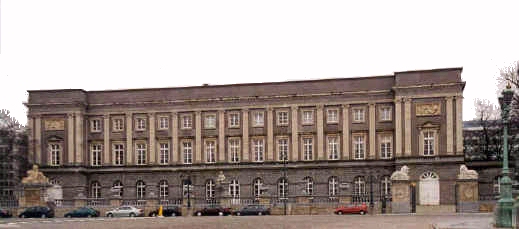 KONINKLIJKE VLAAMSE ACADEMIE VAN BELGIE VOOR WETENSCHAPPEN EN KUNSTEN
THE ROYAL FLEMISH ACADEMY OF BELGIUM FOR SCIENCE AND THE ARTS




Academy Contact Forum "Galois geometries and applications"

Friday, October 5, 2012, Brussels, Belgium



It will be held in Brussels at the Paleis der AcademiŽn, Hertogsstraat 1, B-1000 Brussel.

During this contact forum, researchers from the Department of Mathematics, Ghent University, and of Universities in Barcelona and Tarragona present their research topics, to establish scientific contacts between their departments and other departments. The presented topics are on Galois geometries and finite field theory, with links to group theory and coding theory.



9u30-10u: Welcome coffee.

10u-10u45: Michel Lavrauw (Ghent University, Belgium, and Università degli Studi di Padova, Italy): Aspects of tensor products over finite fields and Galois geometries. (abstract)

10u55-11u40: Maria Bras-Amorós (Universitat Rovira i Virgili, Tarragona, Spain): New lower bounds on the generalized Hamming weights of AG codes. (abstract)

11u40-12u10: Coffee.

12u10-12u55: Jan-Christoph Schlage-Puchta (Ghent University, Belgium): Zero sum sequences of medium length. (abstract)

12u55-14u: Lunch.

14u-14u45: Mercè Villanueva (Universitat Autònoma de Barcelona, Spain): Z2Z4-additive codes: duality and invariants. (abstract)

14u55-15u40: Jan De Beule (Ghent University, Belgium): Direction problems in affine spaces, related problems, and applications. (abstract)

15u40-16u10: Coffee.

16u10-16u55: Enric Nart (Universitat Autònoma de Barcelona, Spain): OM representations of prime divisors of curves over finite fields. (abstract)

17u05-17u50: Simeon Ball (Universitat Politècnica de Catalunya, Spain): A bound for the maximum weight of a linear code. (abstract)




There is no registration fee.
Please, register before September 28, 2012 by sending an e-mail with your name and affiliation.

For further information, please, contact one of the organizers:





---