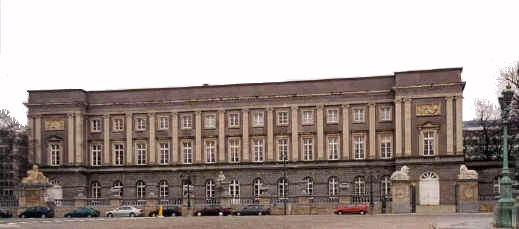 KONINKLIJKE VLAAMSE ACADEMIE VAN BELGIE VOOR WETENSCHAPPEN EN KUNSTEN
THE ROYAL FLEMISH ACADEMY OF BELGIUM FOR SCIENCE AND THE ARTS





Academy Contact Forum "Coding Theory and Cryptography V"

Friday, October 4, 2013, Brussels, Belgium



It will be held in Brussels at the Paleis der AcademiŽn, Hertogsstraat 1, B-1000 Brussel.

This fifth contact forum continues the tradition started in 2005 to give young and established researchers the possibility to present current research topics on coding theory and cryptography, and to establish new scientific contacts.



9u30-10u: Welcome coffee.

10u-10u45: Begül Bilgin (K.U.Leuven, Belgium): Threshold Implementations and Their Applications. (abstract)

10u55-11u40: Anton Malevich (Leibniz Universität Hannover, Germany): Extremal codes with 2-transitive automorphism groups. (abstract)

11u40-12u10: Coffee.

12u10-12u55: Relinde P.M.J. Jurrius (Free University of Brussels, VUB, Belgium): The (extended) rank weight enumerator and q-matroids. (abstract)

12u55-14u: Lunch.

14u-14u45: Joan Daemen (STMicroelectronics, Belgium): Inside Keccak. (abstract)

14u55-15u40: Ann Dooms (Free University of Brussels, VUB, Belgium): Signal Processing in the Encrypted Domain. (abstract)

15u40-16u10: Coffee.

16u10-16u55: Simon R. Blackburn (Royal Holloway College, University of London, United Kingdom): Signature Schemes for Network Coding. (abstract)

17u05-17u50: Bart Preneel (K.U.Leuven, Belgium): Hash Functions and Error-Correcting Codes. (abstract)




There is no registration fee.
Please, register before September 27, 2013 by sending an e-mail with your name and affiliation.

For further information, please, contact one of the organizers:





---