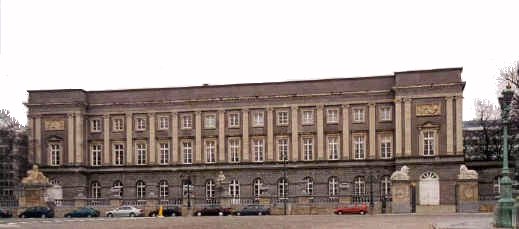 KONINKLIJKE VLAAMSE ACADEMIE VAN BELGIE VOOR WETENSCHAPPEN EN KUNSTEN
THE ROYAL FLEMISH ACADEMY OF BELGIUM FOR SCIENCE AND THE ARTS




Academy Contact Forum "Coding theory and cryptography IV"

Friday, September 9, 2011, Brussels, Belgium




9u30-10u: Welcome coffee.

10u-10u45: Maarten De Boeck (Ghent University, Belgium): Functional codes arising from quadrics and Hermitian varieties. (abstract)

10u55-11u40: Andrey Bogdanov (K.U.Leuven, Belgium): On the efficiency of code-based block cipher constructions. (abstract)

11u40-12u10: Coffee.

12u10-12u55: Peter Vandendriessche (Ghent University, Belgium): LDPC codes derived from finite geometries. (abstract)

12u55-14u: Lunch.

14u-14u45: Gohar Kyureghyan (Otto-von-Guericke Universitat Magdeburg, Germany): A Finite Field or a Vector Space?. (abstract)

14u55-15u40: Francois-Xavier Standaert (U.C.Louvain, Belgium): Recent results on side-channel attacks and countermeasures. (abstract)

15u40-16u10: Coffee.

16u10-16u55: Juergen Bierbrauer (Michigan Technological University, USA): Cyclic additive codes and cyclic quantum stabilizer codes. (abstract)

17u05-17u50: Henk C.A. van Tilborg (Eindhoven University of Technology, The Netherlands): Old and New(er) Results in the Theory of Burst-Correcting Codes. (abstract)




There is no registration fee.
Please, register before September 1, 2011 by sending an e-mail with your name and affiliation.

For further information, please, contact one of the organizers:





---